EXPERIENCE THE FEEL of truly pure, botanical food-for-your-skin!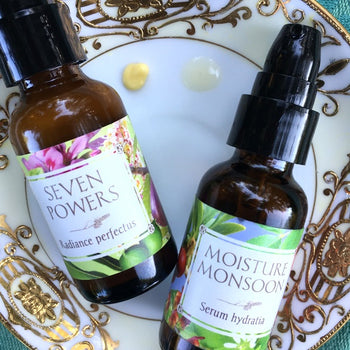 SEVEN POWERS is our graceful aging serum & eye creme —MOISTURE MONSOON is for deep hydration.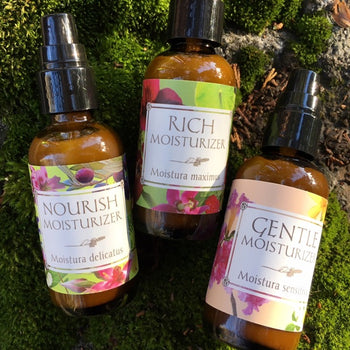 RICH is rich. . . NOURISH is lighter. . . GENTLE is for sensitive skin.
Soothe and smooth your skin and your spirits with MIDNIGHT OIL.
Customer responses to Grateful Body. . .
In gratitude! For your wonderful products. I received my "Rich Moisturizer" and I just had to let you know how much I love it. • I especially love the fragrance! • I love the way you package your products. • I love your support system. • I love your website. • I love your videos. • I love your label art. • Mostly, I love your plant based ethics. I really trust you.
Betty
Costa Mesa, CA
I also wanted to tell you that the first thing I did when I heard things were shutting down was to order Grateful Body! I was afraid that I would have to do without and heaven forbid I live without those products! Your very grateful customer,
Maureen
Genoa, NV
I'm a dedicated GratefulBody girl (older girl that I may be, now!) and gratefully spread the good word as I can. Thanks for the integrity and quality of the products and the education that you offer. Forever grateful,
Rachael
Talent, OR
Thank-you-so-much for sending me a sample last year of the Sunsense! I LOVE this product!
Denise
Alameda, CA
Skin feel dry? Here's how to keep your complexion happily hydrated this winter!
the transformational process
from fresh herbs to fine skin care